Iris Murdoch was born on Blessington Street, Dublin. Send a postcard to Iris Murdoch between July and September 2019 for the chance to be one of 100 people to receive an individual reply from a philosopher. Your #philosophybypostcard will be on one of our limited edition, artist-designed, cards complete with a beautiful special edition Iris Murdoch stamp.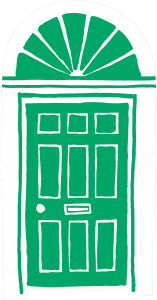 Write a postcard
Send your question for a philosopher to:
Iris Murdoch – Blessington Street
An Post
PO Box 1919
(FREEPOST*)
Dublin 1
* Freepost is only applicable to mail sent from within Ireland.
It's Freepost in Ireland to send a postcard to Iris, but you can also collect the stamp!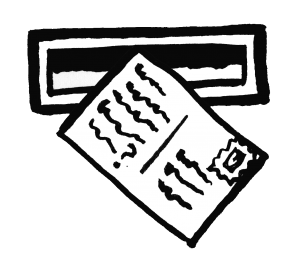 Philosophers
Find out about the 100 Philosophers who'll be doing #philosophybypostcard with us here. If you're a philosopher and sad you missed the window - don't be! You can still participate by sending a postcard to one of our philosophers.
Intrigued? Interested? Not sure it's for you? We've compiled a useful list of queries and answers here. We'll also be installing pop-up postboxes and postcard-writing workshops at various locations in the UK and Dublin through the life of the project and as part of the Murdoch centenary celebrations. Follow us on twitter to find out if there is one near you!