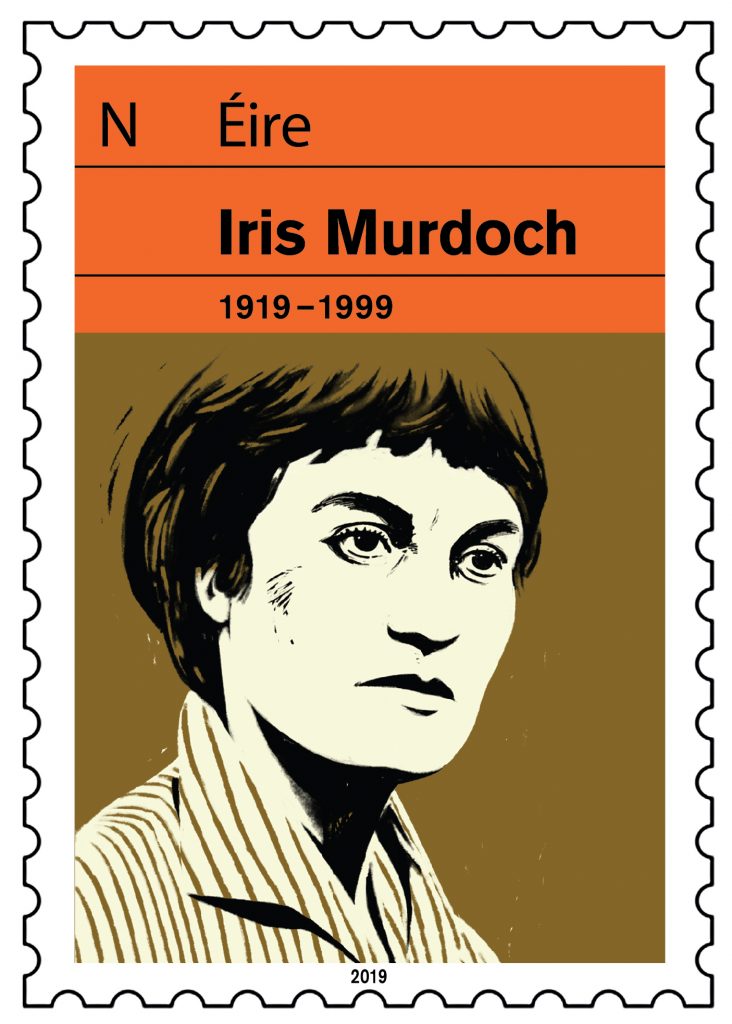 About the postcard
On 11th July 2019, An Post issued a commemorative stamp to mark the centenary of the birth of Iris Murdoch, author and philosopher. An Post stamps mark significant aspects of Irish life and culture and ore produced on behalf of the state.  The stamp and first day cover were illustrated and designed by Irish illustrator, Steve Simpson. The illustration is based on a portrait of Iris Murdoch and is stylised to reflect the front cover illustrations on a number of her books.
In a joint unveiling of a name plaque by Dublin City Council, An Post also unveiled the commemorative stamp in Blessington Basin Park, Dublin 1 on 11th July, 2019. The event took place just a stone's throw from Iris Murdoch's birthplace on Blessington Street in 1919.
Stamps are available online at anpost.com for one year from the date of issue.
---