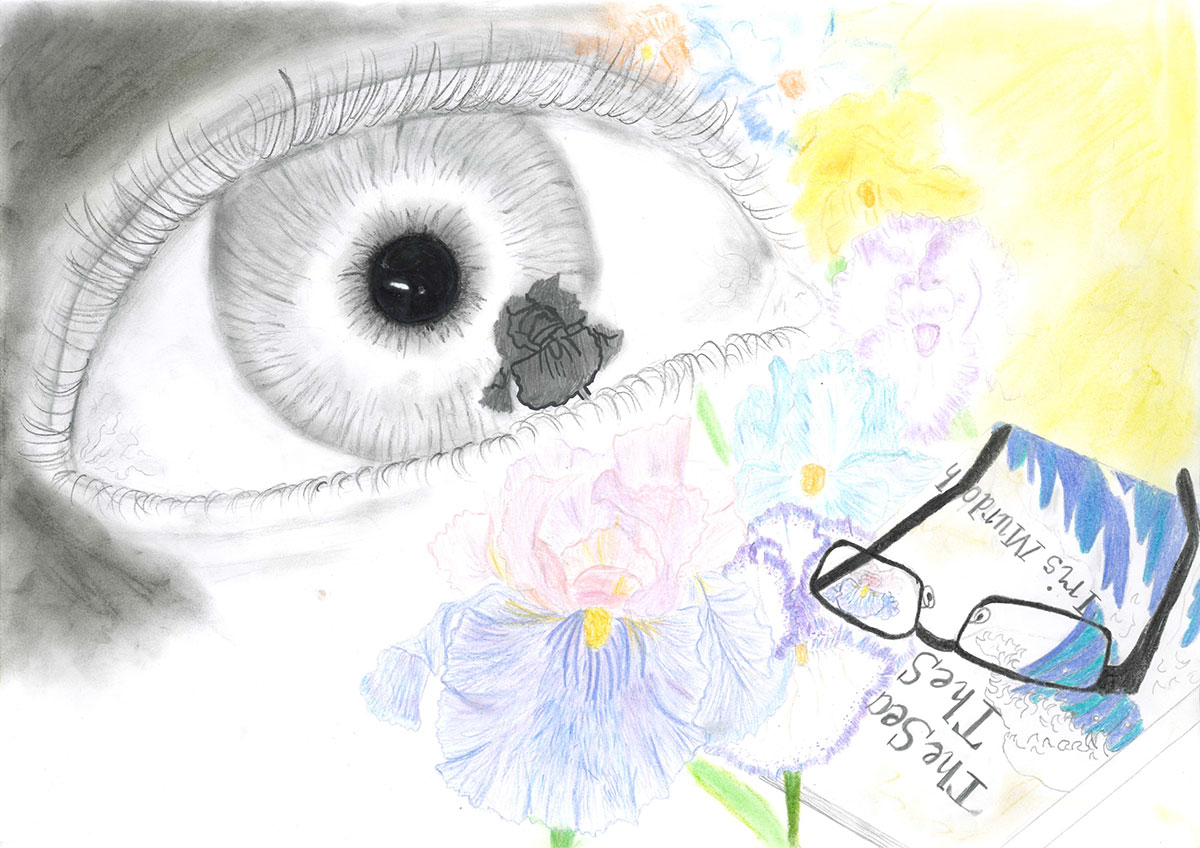 About the postcard
I drew the average person, as Plato said stuck in a cave with a fire casting shadows on the wall the shadow of the outside world. However, as we know shadows are often not a reality.
These eyes can be opened up, to see the light. And if anyone would just wear the glasses that Iris Murdoch so carefully manufactured in her books then perhaps they may have her clear moral vision of what is truly good in our world.
About the artist
Amelia is 11 years old and is in fifth (5th) class in Scoil Phádraic Cailíní in Donabate.
Amelia won the Iris Murdoch Irish Young Philosophers Award for her postcard on the theme of 'moral vision'